Overview
Hammertoes usually start out as mild deformities and get progressively worse over time. In the earlier stages, hammertoes are flexible and the symptoms can often be managed with changes in shoe styles and foot care products. But if left untreated, hammertoes can become more rigid and painful. Corns are more likely to develop as time goes on-and corns never really go away, even after trimming. In more severe cases of Hammer Toe, corn lesions may evolve into severe ulcerations. These lesions frequently occur in patients who have vascular disease or are Diabetic with neuropathy. The ulcerations can extend to the bone and result in infection and possible loss of digit or amputation.

Causes
Hammertoes are usually structural in nature. Many times this is the foot structure you were born with and other factors have now made it so that symptoms appear. The muscles in your foot may become unbalanced over time, allowing for a deformity of the small bones in each toe. With longstanding deformity the toe may become rigid. Sometimes one toe is longer than another and this causes a buckling of the digit. A hammertoe may also be caused by other foot deformities such as a bunion. Trauma or other surgery of your foot may predispose you to having the condition if your foot structure is altered.


Symptoms
Symptoms may include pain in the affected toe or toes when you wear shoes, making it hard or painful to walk. A corn or callus on the top of the joint caused by rubbing against the shoe. Swelling and redness of the skin over the joint. Trouble finding comfortable shoes.

Diagnosis
Most health care professionals can diagnose hammertoe simply by examining your toes and feet. X-rays of the feet are not needed to diagnose hammertoe, but they may be useful to look for signs of some types of arthritis (such as rheumatoid arthritis) or other disorders that can cause hammertoe.

Non Surgical Treatment
The treatment options vary with the type and severity of each hammertoe, although identifying the deformity early in its development is important to avoid surgery. Podiatric medical attention should be sought at the first indication of pain and discomfort because, if left untreated, hammertoes tend to become rigid, making a nonsurgical treatment less of an option. Your podiatric physician will examine and X-ray the affected area and recommend a treatment plan specific to your condition.

Surgical Treatment
Sometimes when the joints are removed the two bones become one as they are fused in a straightened position. Many times one toe will be longer than another and a piece of bone is removed to bring the toes in a more normal length in relation to each other. Sometimes tendons will be lengthened, or soft tissue around the joints will be cut or rebalanced to fix the deformity. Angular corrections may also be needed. The surgeon may place fixation in your foot as it heals which may include a pin, or wires.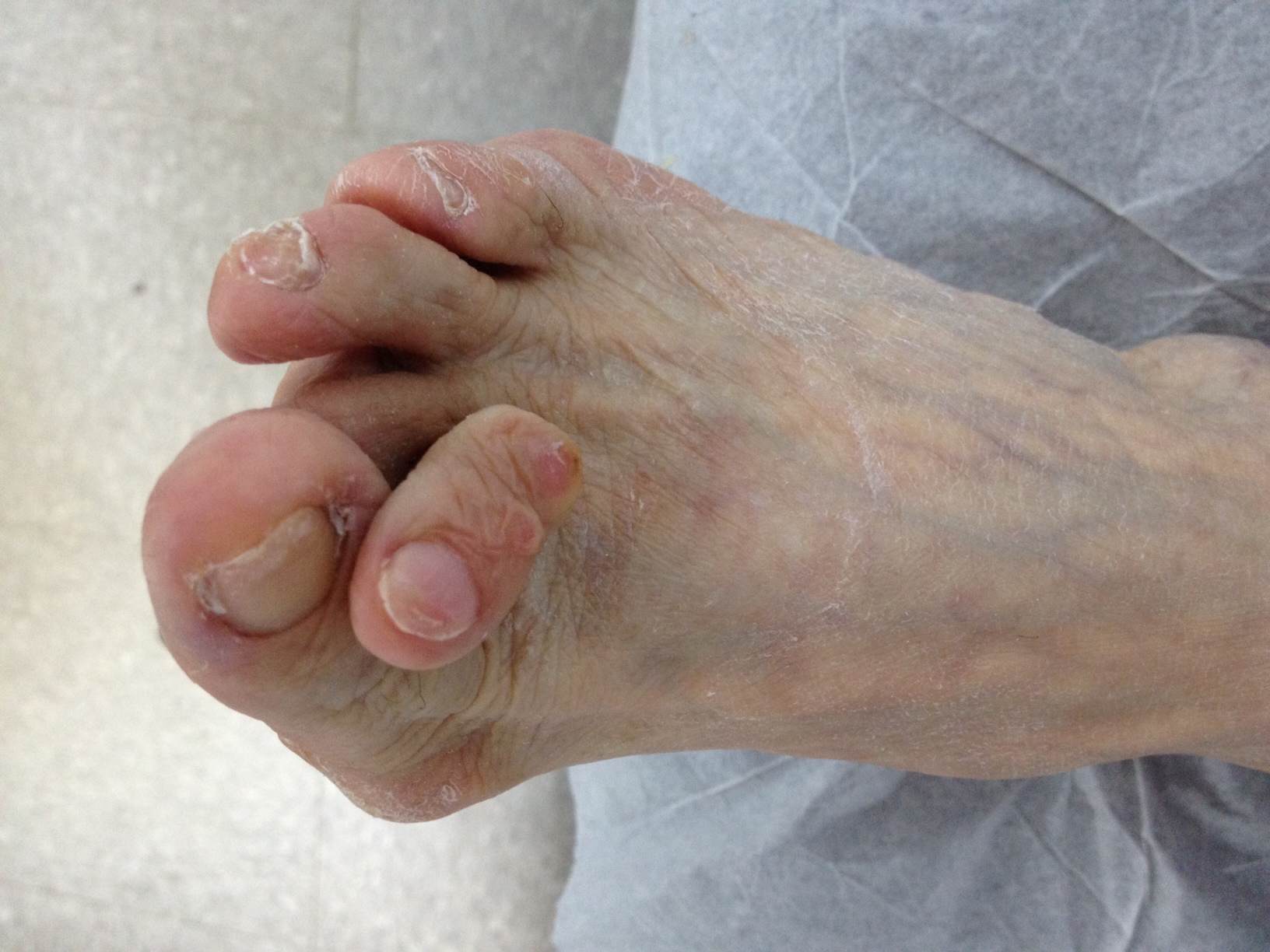 Prevention
Prevention of a hammer toe can be difficult as symptoms do not usually start until the problem is well established. Wearing shoes that have extra room in the toes may help the problem or slow down its development.